MaresConnect as part of ENTSO-E's Ten Year Development Development Plan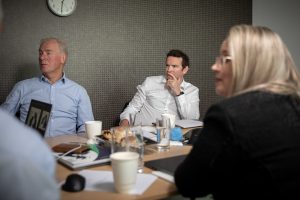 MaresConnect is included in the list of ENTSO-E's TYNDP projects (designation #349) recognising the project's key contribution to realising Europe-wide goals related to energy policy and climate change.
ENTSO-E's 10-year network development plan is the European infrastructure development plan. It links, enables and complements national grid development plans. It looks at the future power system in its entirety and how power links and storage can be used to make the energy transition happen in a cost-effective and secure way. The TYNDP is essential to the timely and effective development of transmission infrastructure to deliver long-term European policy and aspirations.
ENTSO-E's 2020 report highlights the importance of achieving Europe's environmental goals
"To achieve zero emissions, the electricity transmission network will be at the centre Europe has engaged on an ambitious path towards decarbonisation. The major change is the rapid replacement of fossil-fuel generation by renewable energy sources. Electrification is the most direct, effective and efficient way of reaching the decarbonisation objectives. This makes the electricity transmission network the backbone of the future energy system.
Europe will only reach its decarbonisation objective and the successful deployment of variable renewables if:
the costs of transforming the system are kept as low as possible, by an appropriate set of investments enabling better market integration and leading to competitive power prices, and
the continuous secure access to electricity is guaranteed to all Europeans. Achieving this requires a coordinated, pan-European approach to electricity system planning: the Ten-Year Network Development Plan."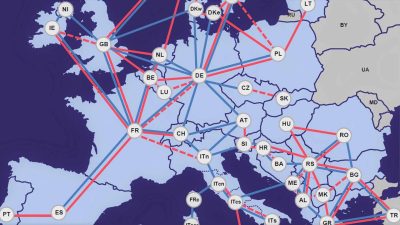 Inclusion in the list of TYNDP projects is an important step to progress to the status of a Project of Common Interest (PCI). MaresConnect is in discussions with the Irish DCCAE and the European Commission to become a PCI.
Part of the European Internal Energy Market
The subsea electricity interconnectors between the northern European states are identified in the priority corridors of the European Union. These zones have been identified to promote the integration of energy markets in Europe and the diversification of energy sources and transport routes, with the objective of competitiveness, sustainability and security of supply.
MaresConnect forms part of the Northern Seas Offshore grid and will be developed in a coordinated manner with ENTSOE, the European Union, Ireland and Great Britain.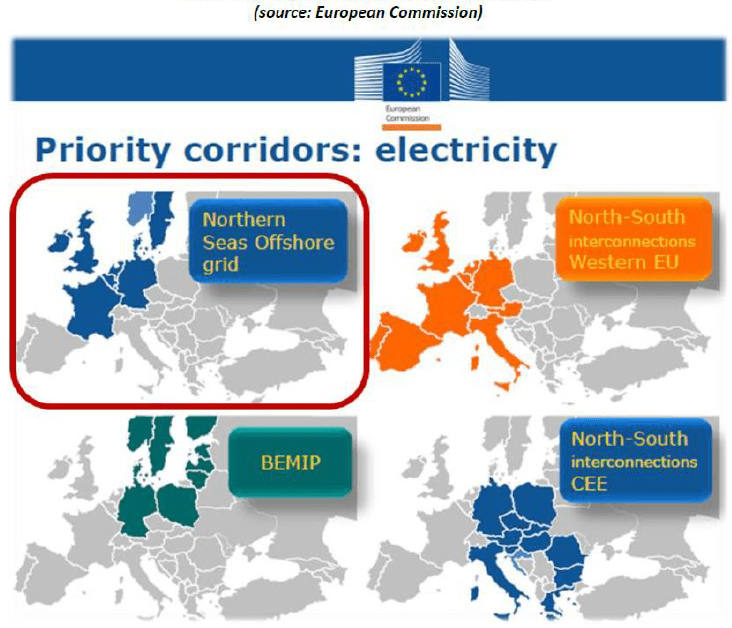 Further information on EU energy policy

Planning the future grid in Europe
Discover the TYNDP, Europe's Network Development Plan to 2025, 2030 and 2040.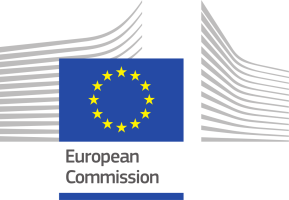 Projects of Common Interest
Projects of common interest (PCIs) are key cross border infrastructure projects that link the energy systems of EU countries. They are intended to help the EU achieve its energy policy and climate objectives.