An electricity grid connection agreement for 750MW is already in place between MaresConnect and National Grid's Bodelwydden substation in Wales. MaresConnect carried out a study of the network constraints on the west coast of Great Britain with National Grid Electricity Transmission (NGET).
We undertook studies of grid connection options to the 400 kV national grid network in the Connah's Quay area. In 2013 MaresConnect secured a connection agreement for TEC capacity of 750MW at NGET's Connah's Quay substation.  Subsequently and, in consultation with NGET, the connection agreement was modified to move the connection point to the Bodelwyddan substation in October 2018.
MaresConnect is working with local stakeholders to determine the optimal cable route and landfall site for the interconnector cables.
The grid connection does not require the construction of any new overhead transmission lines.  All DC cables from the Bodelwyddan substation will run underground and connect with cables buried under the seabed.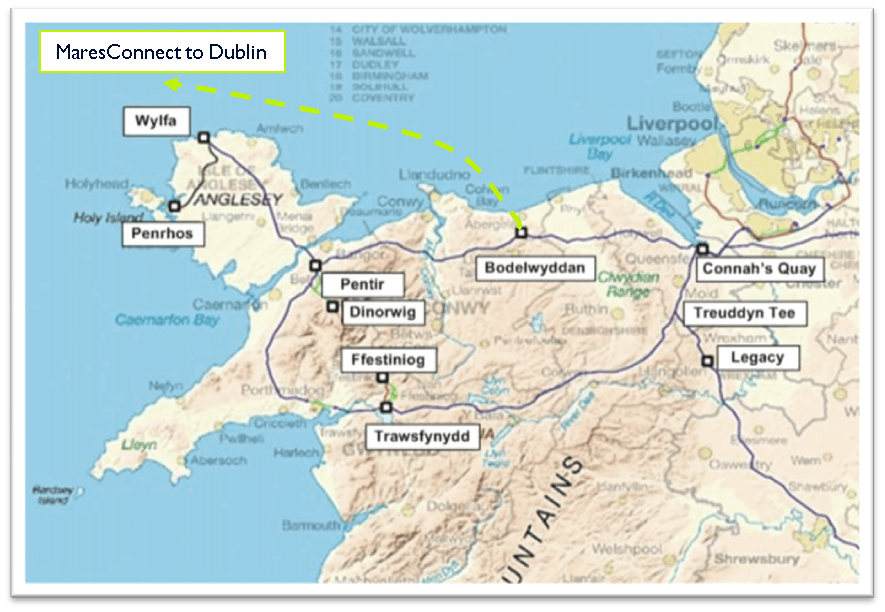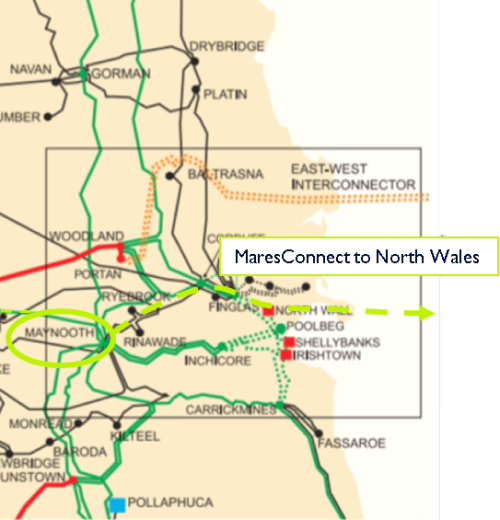 MaresConnect carried out a study with its technical advisors of the network constraints in the Dublin area.
As part of its studies and in discussion with EirGrid, MaresConnect has identified the Maynooth substation as one potential connection location to connect to a strong point on the EirGrid's transmission system.
MaresConnect continues to discuss other route options with EirGrid and local stakeholders.  MaresConnect is currently focussed on determining the optimal grid connection point west of Dublin, the cable route to Dublin Bay and a suitable landfall site.