There are fears this could affect jobs and resources in areas like schools and homeless services.
The UK government has said it will cut councils' energy costs for six months.
Bills for UK businesses – including councils – will be cut by about half their expected level this winter, with wholesale gas and electricity prices fixed for six months from 1 October, shielding them from crippling cost increases.
But the WLGA said the scale of the challenge councils faced to keep services going "cannot be overstated".
Martin James, a volunteer trustee at the community-owned Narberth swimming pool, Pembrokeshire, said recent cost rises mean they were only just keeping their heads above water, and they feared what would happen if prices rose again.
"The energy costs as with everyone have rocketed recently, chlorine costs have gone up considerably, it's really tough, so we're quite concerned about the future of the pool, and whether we'll be able to stay open," he said.
"There are loads of children coming over from local schools, we have about 400 people in our learn to swim scheme, and it would be such a shame for that to happen," he said.
But it is not just community-owned services that are facing challenges. According to the council, schools and leisure centres are their biggest energy users.
Like many councils, Pembrokeshire has a fixed energy contract until April 2023, so the concern for them is what happens after that.
The council fears bills could double when those contracts come up for retendering.
At Milford Haven Community School, acting headteacher Nick Dyer is preparing for tough times ahead.
"I think we are gearing ourselves up for a 'gathering storm', maybe it's not raining yet, but we're expecting it to," he said.
While the school had prepared for the rise in energy costs, he said the impact on next year's budget could be considerable on resources and jobs.
"What we don't know is what'll happen after April 2023, but already we're looking at it, and thinking it could be 100% or more increase in costs, and of course we don't know how that is going to be funded," said Mr Dyer.
"If schools aren't funded for that we will really struggle, we'll have nowhere else to go, and you're starting to talk then about salaries, you're talking about resources for children and other areas we can take from."
'When costs go up, stress goes up'
About three-quarters of the children attending the school live in poverty, with resources focused on providing extra support for struggling families.
"What we do know is that when costs go up, stress goes up for families, and when stress goes up in families, the need for school to provide support, to look out for those children grows," he said.
"That means that schools are likely to be looking at how else we support these families, do we need to push our resource and our staffing towards that?"
The school is putting in place more support for children, with more staff needed to help deal with social services. It is also setting up a school uniform hub to help families cut costs, but budget pressures could mean that next year it will have to do more with less money.
The same is true for the local authority as a whole, deputy leader of Pembrokeshire council Paul Miller said: "When times get rougher, demand goes up, not down."
"People rely on local authority services more, the tougher it is out there in the general economy."
He added that social services, homelessness services, family services and schools all see a rise in demand in a difficult economic climate.
"It's pretty serious, lots of colleagues are talking about this being worse than the austerity years," he said.
"We're talking about £5m in-year pressures, that's costs that have come since we set the budget in March of this year, and next year, admittedly it's projections, but we're looking at about £18.5m deficit."
Local authorities have a statutory requirement to balance their books, and so deficits inevitably mean cuts to services, and according to Mr Miller, job losses cannot be ruled out.
"Projections change rapidly in an environment like this, but a significant proportion of our costs are staff costs, and so we're not in a position where we can rule [job losses] out, I think what I'd say is, it looks really tough going into next year's budget setting process."
The WLGA said concerns like these were not isolated to Pembrokeshire, and Welsh councils face a £200m shortfall in their budgets next year.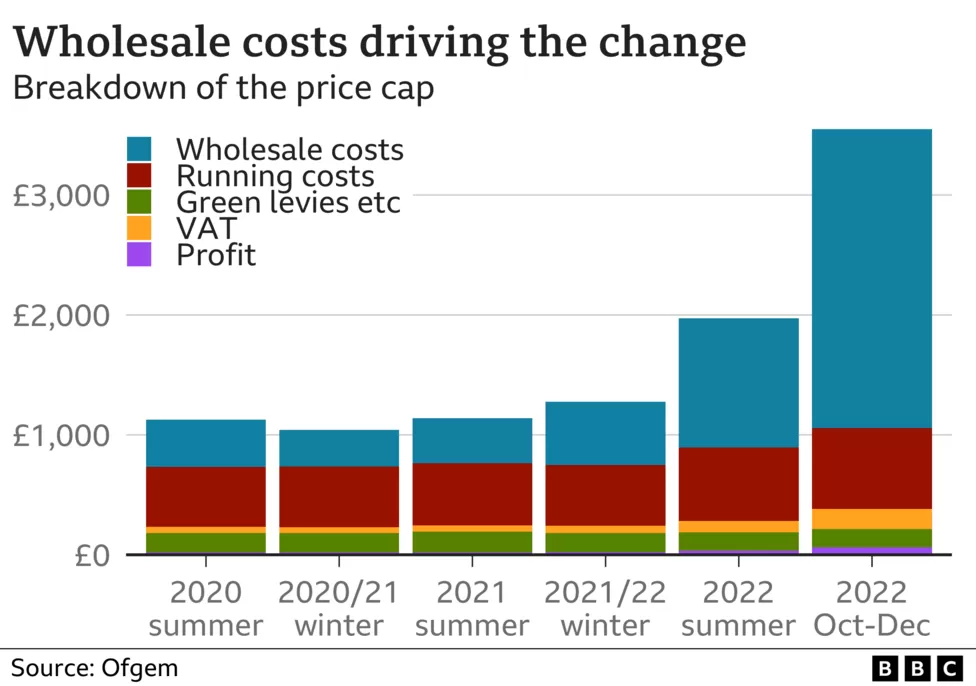 Original article – https://www.bbc.com/news/uk-wales-63010305