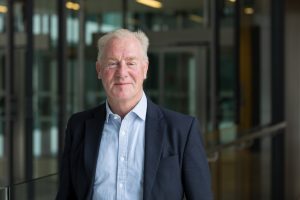 Simon is an originator of innovative, high profile energy investments and transactions in Europe, Asia and the Americas. He has over 20 years of experience within investment banking at Lehman Brothers and private equity at STAR Capital Partners. 
He previously served as Project Director to the €500m Greenlink Interconnector where he was successful in introducing Cap & Floor regulation in Ireland, securing PCI status for the project and raising equity finance for the construction phase.
Prior to Greenlink, Simon originated and led the development of the €600m ElecLink interconnector project through the Channel Tunnel.
Simon holds a degree in engineering from the University of Surrey and is a chartered accountant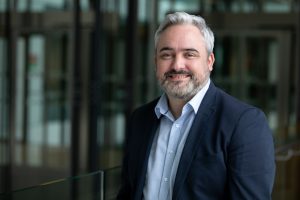 Philip Jordan - Development Director
Philip is a leading project engineer for large scale transmission infrastructure projects. He has over 20 years of experience gained at EirGrid and ESB leading projects in Ireland and abroad.
Philip was a leading figure on the development and construction of Ireland's €600M EWIC power interconnector across to the GB.
He has extensive experience working on the development, construction and commissioning of multi-disciplinary projects, including power stations, and HVDC systems
Philips is a chartered engineer.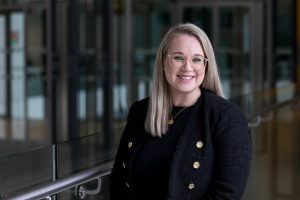 Holly Burke – Legal Director
Holly joined the project in 2022 and was previously Legal Director for the €500m Greenlink Interconnector project where she was heavily involved in all aspects of the development phase leading to the first project financing of an interconnector under the Cap and Floor regulatory regime, including the introduction of cap and floor regulation in Ireland, achieving a successful Final Project Assessment by the Irish and GB regulators and the procurement of the construction and service and maintenance contracts.
Holly has 11 years' experience acting as legal advisor on largescale financing and infrastructure transactions in New Zealand, Ireland and the UK.
Holly is a barrister and solicitor of the High Court of New Zealand.
Marcus Bell - Commercial Manager
Marcus joined the project in 2016 and is responsible for the commercial, financial and corporate aspects of the project.
He has a 25+ year background in insurance, finance and investment management, having previously worked for consulting actuaries, Mercer.
Marcus has expertise in developing economic models for development projects. He works closely with MaresConnect's technical and financial advisors to ensure the project's models form the basis of accurate and informed decision making process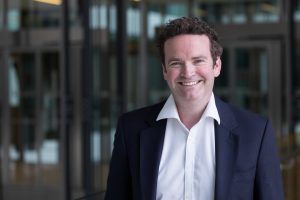 Tom Brinicombe - Planning and Permitting Manager
Tom joined the team in 2022 following leading the successful planning, permitting and land acquisition work streams of the Greenlink Interconnector project which connects the Irish and GB transmission networks in County Wexford (Ireland) and Pembrokeshire (Wales).
Tom has over 20 years of experience working on energy projects in the wind energy, solar energy and infrastructure sectors.
Tom works with environmental, technical and community stakeholders with the aim of developing projects which are designed sensitively to the local environment.
Tom has a degree in Materials with Business Studies and a Masters in Renewable Energy Systems Technology both from Loughborough University.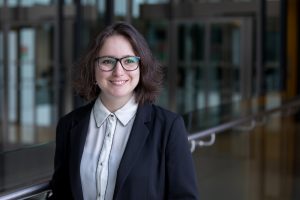 Deborah Gianinetti - Office Manager
Deborah joined the project as Office Manager in 2022 and manages the day-to-day running of our offices in London and Dublin.  Based on her experience and great work ethic, Deborah ensures the Mares Connect offices are run to meet the needs of the team, our partners and our many external stakeholders.
Deborah holds master's degree in Journalism, and is part of the communications and media team, where she helps as a content creator and social media manager.